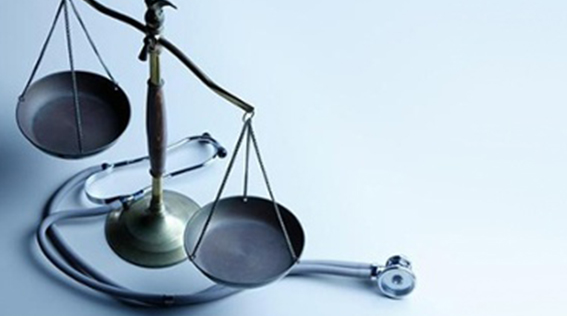 Under the Louisiana Medical Malpractice Act (LMMA), damages are limited or "capped" at $500,000 plus medical expenses for providers who either self-insure or insure the statutorily-required primary layer and pay the Patient's Compensation Fund (PCF) surcharge. However, there are a several scenarios where a medical malpractice claim falls outside of the LMMA. In such instances there is no cap, no $100,000 limitation of liability and no PCF coverage. Even though the frequency of uncapped claims is low, their value can be substantial. Policyholders should thoroughly assess their practices including their risk tolerance and consider whether to purchase limits above the $100,000 statutory limitation of liability. Below we highlight some of the situations involving claims that fall outside of the LMMA.
Third-Party Claims
The LMMA covers damages to a patient, not third-parties who may be harmed by a healthcare provider's treatment of a patient. One third-party claim scenario involves the duty of the healthcare provider to warn others or to take some specific action to prevent a patient from harming others. Other scenarios could include a contagious disease transmitted by a patient to a third-party, or an auto accident where a patient injures a third party.
Out-of-State Claims
In claims involving out-of-state patients and telemedicine, courts have generally found that a patient's care is deemed to have occurred where the patient is located. If a Louisiana provider treats a patient in another state via telemedicine or in reading tests or specimens taken out of state, the provider may be subject to the laws of that other state, not the LMMA, and without coverage from the PCF. Other state's malpractice laws significantly differ from Louisiana's laws, and regulations differ for payment for past and future medical care, reimbursement of lost income, compensation for lost earning capacity and other financial losses attributed to the malpractice incident. Depending upon where a claim is filed, damages could be substantial and uncapped.
Negligent Credentialing Claims
A recent Louisiana Supreme Court case created a significant exception to the LMMA. The Court determined that negligently credentialing a physician is an act that falls outside of the Medical Malpractice Act. Therefore, damages for such claims will not be capped and there will be no PCF coverage. Facilities should adhere to their existing policies and procedures in credentialing but may also consider higher limits to address the possible exposure.
Employing PCF Non-members
If you or your corporate legal entity employs healthcare providers, it is important to verify that these employees are also PCF qualified. Examples of Louisiana healthcare providers who are eligible for PCF enrollment by payment of a PCF surcharge include physicians, podiatrists, chiropractors, physician assistants, nurse practitioners, nurse midwives, CRNAs, optometrists, psychologists, pharmacists, clinical nurse specialists, dentists, or oral surgeons. If your corporation is named in a claim with a non-PCF qualified employed healthcare provider, the claim will likely be uncapped and without PCF coverage, unless the corporation has paid a PCF surcharge for that provider. Please refer to the PCF website if you would like more information on the specific rules and requirements.
What Should I Do?
Healthcare providers should consider purchasing a higher limit available at highly discounted rates in order to better protect themselves from liability above $100,000. The cost for higher limits of coverage is minimal considering the potential exposure of an uncapped claim. The premium LAMMICO charges for limits above $100,000 is deeply discounted because of the relatively small number of claims that fall outside the protection of the cap.
Call your local LAMMICO Marketing Representative at 800.452.2120 or contact your LAMMICO Agent to address your specific exposures and coverage options today.