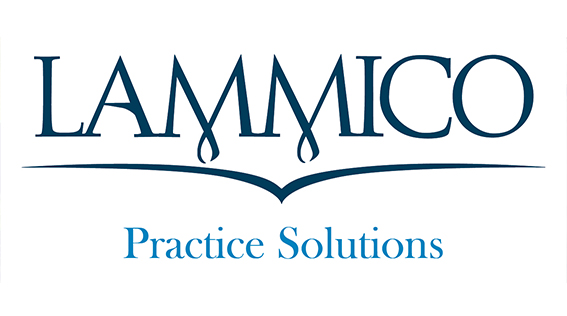 For over 35 years, policyholders have trusted our comprehensive, customized approach to risk management. As an extension of their medical professional liability insurance benefits, LAMMICO is proud to announce the launch of our new on-demand resource: Practice Solutions. This online hub is our policyholder's one-stop collection of resources and services to help mitigate the risk of a malpractice claim and help make the business of medicine more manageable.
LAMMICO policyholders and their registered office staff can now access Practice Solutions by logging in to LAMMICO.com as a Member to gain access to our robust collection of risk mitigation tools to help with the daily challenges of managing compliance and safety in their practices. Information included in each focus area of Practice Solutions is chosen for its timeliness in the healthcare industry, relevance to our insureds and risk reduction potential. Categories of available content include:
Risk Reduction
This broad category of risk management resources includes sample policies and procedures, reference guides and manuals, practice management toolkits with quick tips, sample letters and logs, risk management education, as well as LAMMICO's patient safety consultation services.
Quality Payment Program
QPP regulatory guidelines, self-assessments and consultation are available in this section of Practice Solutions to help insureds select the QPP measures and activities that best meet their unique circumstances.
Revenue Cycle Management
This category of resources includes RCM consultation services, sample policies, and key indicators to ensure efficiency and effectiveness of a practice's revenue cycle processes.
Cyber Security
In partnership with our cyber risk experts, NAS Insurance, LAMMICO is proud to bring you CyberNET®, the most advanced cyber risk management solutions inclusive of sample policies, incident response plans and other compliance and training materials.
HIPAA
LAMMICO will augment our current HIPAA compliance services in the near future. Templates, checklists, forms, assessments and other compliance-related resources will soon be chronicled in this section of Practice Solutions.
News & Insights
LAMMICO regularly publishes articles to inform and educate medical office staff. To reduce the risk of a malpractice claim, Practice Solutions warehouses news and insights most relevant for the practice managers, administrators and office staff of LAMMICO policyholders.
Registered LAMMICO.com Members are encouraged to log in and browse Practice Solutions today. Log In Now.
To become a registered member, please click here or contact our Risk Management and Patient Safety Department at 504.841.5211 to speak with a LAMMICO representative.