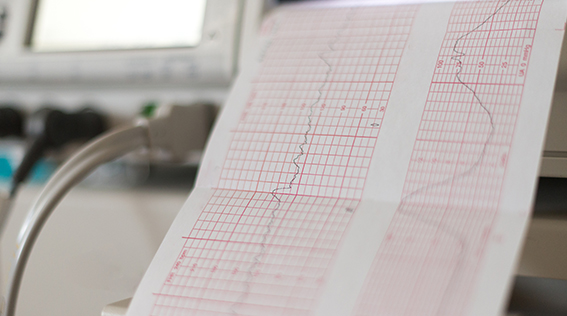 Diagnostic error in medicine is one of the top 10 causes of death in the U.S. and around the world. Data from multiple sources on obstetric medical malpractice claims indicate that diagnostic error exists in this subspecialty and that electronic fetal monitoring (EFM) is a common area of risk. Electronic fetal monitoring plays a part in every pregnancy at some point in time, particularly during labor and delivery.
EFM Exposures
Failure to diagnose EFM patterns with acute accuracy and skill has significant implications for the mother, fetus, newborn, and perinatal team. Poor interpretation skills by any perinatal practitioner can lead to diagnostic inaccuracies that may result in over-management, under-management, or mismanagement. Clinical outcomes related to EFM diagnosis errors may include a mother who receives a cesarean birth prematurely, a fetus exposed to prolonged oxygen use, an unstable newborn during the "Golden Hour" of care, or any perinatal team member (R.N. or M.D.) found negligent by failing to diagnose and respond to fetal distress in a timely manner.
Structured Solutions
To address this significant liability issue, LAMMICO presents a series of activities focused on accurate interpretation of EFM data along with intervention guidelines to respond to specific situations to improve patient outcomes. Now available on our subsidiary risk management website, Medical Interactive Community, this EFM series offers continuing education opportunities for novice to expert practitioners in various phases of learning at no cost to LAMMICO insureds.
Phase One begins with a six-module video course entitled "EFM Fundamentals in Practice" for the novice learner. Phase Two highlights advanced concepts in a three-hour video entitled "Advanced EFM". Once perinatal practitioners gain knowledge and expertise, skills can be maintained with our EFM Case Study series during Phase Three. Our EFM library offers practitioners, hospitals and healthcare systems quick and easy solutions to improve patient safety and reduce malpractice risk when diagnostic errors in EFM are a concern.