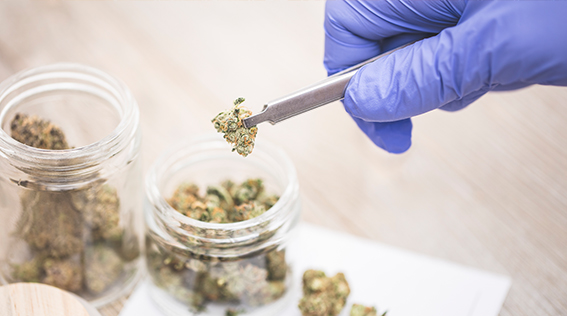 Louisiana first passed therapeutic marijuana legislation 40 years ago, but nothing happened. The relevant regulatory boards did not create any rules for prescriptions, and no legally-grown marijuana was ever available for use.
That changed in the 2015 Louisiana legislative session. Louisiana joined 38 other states that have legalized medical marijuana and/or authorized recreational marijuana. However, marijuana is still an illegal drug under Federal law, and that complicates things.
There are still a lot of pieces that need to fall in place before a Louisiana patient can walk into a medical office and ask for marijuana. For now, here are six things to know about medical marijuana in Louisiana:
Two universities, LSU and Southern University, are authorized to grow marijuana plants. The first were planted the week of August 13, 2018. Marijuana takes about three months to grow to maturity.
Once the plants are harvested, two biopharmaceutical companies—Advanced Biomedics, LLC and gbsciences—will be responsible for the extraction, processing, form and production of the medical product. Marijuana contains hundreds of compounds and may contain varying concentrations of THC, CBD or another compound, depending on the qualifying condition. It may be dispensed as a pill or suppository; a smokable product is not allowed.
Ten pharmacies geographically scattered around the state have been authorized by the Louisiana Board of Pharmacy to dispense medical marijuana. Of course, currently there is no product to sell.
Prescribers must be approved in advance by the Louisiana State Board of Medical Examiners in order to "authorize" (not prescribe) marijuana. Marijuana cannot be prescribed because it is still illegal under Federal law. The current list of approved physicians can be found here.
Each prescriber may only authorize marijuana to a maximum of 100 patients.
Marijuana can only be recommended for the following legislatively approved conditions:
Cancer
HIV and AIDS
Multiple Sclerosis
Muscular Dystrophy
Crohn's Disease
Cachexia
Epilepsy
Severe autism
Glaucoma
Post-traumatic stress disorder
Parkinson's Disease
Intractable (chronic) pain
Severe muscle spasms
Stay tuned. It is likely that the Legislature and professional boards will create many more rules, including expansions and contractions of the current laws and regulations.
For more information, please contact the LAMMICO Risk Management and Patient Safety Department at 504.841.5211.