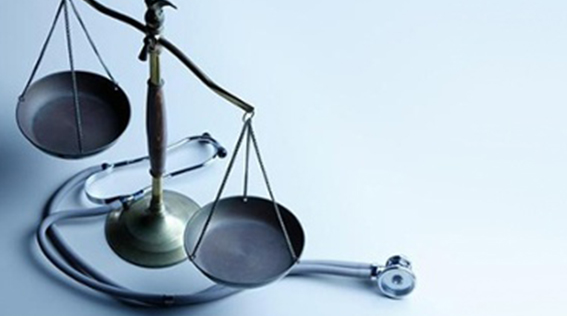 Every clinician or facility provider understands the need for medical malpractice insurance. Most everyone understands the need to conduct their professional business through a legal entity (i.e. a limited liability company, professional medical corporation, etc.). However, the mere establishment of one of the aforementioned does not automatically protect you from personal liability. The purpose of this article is to summarize Louisiana's position on "alter ego liability" and the ability of courts to "pierce the corporate veil".
To be clear, this article is not addressing personal liability for medical malpractice. Rather, providers of all types are exposed to liability in the general course of business operations. Take the independent practitioner for example; he/she has to develop a multitude of business relationships necessary to run a practice. Typical relationships include, but are not limited to, vendor arrangements for medical and office supplies, service agreements for computer software and hardware, and employment contracts for physicians or mid-level providers. At times, contractual disputes may arise for which no insurance is available to defend the claim. So, what happens if a monetary judgment is entered against "Good Doctor, M.D., L.L.C.?" The answer is, it depends.
Provided contractual relationships are entered into between the proper parties, that is the vendor and a legal entity, judgment against the legal entity should stay at that level. Stated another way, Louisiana law for limited liability companies is clear, "except as otherwise specifically set forth in this chapter [LLC statutes], no member, manager, employee, or agent of a limited liability company is liable in such capacity for a debt, obligation, or liability of the limited liability company". However, Louisiana, like most other states, has developed jurisprudence to protect persons rightfully entitled to recovery from a legal entity from individual owners who mismanage the entity or otherwise thwart the public policies justifying treating the entity as a separate juridical person. In those instances, the individual owners can be found personally liable for the obligations of the legal entity. This decision to ignore the corporate form and instead pursue the individual owners for liability is known as "piercing the corporate veil."
The operative question becomes, what do courts look for in these narrow situations to impose personal liability on an owner of a legal entity? While not an exhaustive list as courts typically apply the "totality of the circumstances" test, the most common characteristics are: (1) fraud, (2) commingling of corporate and owner funds, (3) failure to follow statutory formalities for incorporating and transacting corporate affairs, (4) undercapitalization, (5) failure to provide separate bank accounts and bookkeeping records, and (6) failure to hold regular owner and manager meetings. Failure to adhere to the foregoing provides the perception (and oftentimes reflects reality) that the legal entity is merely a fiction and no more than an "alter ego" of its owners.
To retreat a bit from the legalese, what are the practical takeaways? Keep your business dealings separate from your personal affairs. Contract using your legal entity, maintain separate books and bank accounts, do not pay your house note or day care expenses from your practice entity, and certainly do not engage in fraudulent activities with your business. These mechanics may not seem necessary, especially if you are a solo practitioner and the only owner of your legal entity, but please note that Louisiana law places significant emphasis on the identity of separate juridical persons. The law is designed in favor of entity owners who take legitimate business risk. Act accordingly to maintain this protection.
Nicholas Gachassin, III, J.D., LL.M. and Benjamin Gaines, J.D. are attorneys at Gachassin Law Firm, L.L.C., which is dedicated to the representation and counseling of healthcare providers.
This article is offered only for general informational and educational purposes. It is not intended to be offered as and does not constitute legal advice or legal opinions.