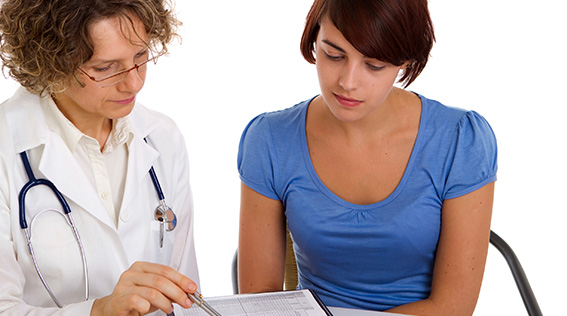 Patients naturally find it unsettling to think about their medical treatment at the end of life. It is human nature to avoid thinking about one's death. Religious convictions, cultural practices, and language barriers can also be obstacles to such patient decision-making. Healthcare professionals must continuously balance what patients want and what patients medically need at the end of life.
Healthcare professionals should encourage patient planning with an advanced medical directive. Advanced medical directives give patients some control over how they want their medical wishes fulfilled when they can no longer make the decisions themselves. Such directives have the added benefit of giving family members and close friends certainty about the patient's healthcare views and desires.
But, a missing advanced medical directive presents a common dilemma. When the patient is unable to consent to treatment, who should decide what the patient wants?
Louisiana Law Identifies Authorized Individuals for Consent
If there is no advanced directive, Louisiana law provides a list of individuals that healthcare providers should contact when the patient is incapacitated or otherwise unable to consent to surgical or medical care. In descending order of priority, these authorized individuals can be:
A tutor or curator of the patient, e.g., temporary or permanent legal guardian (if one is not available, then an agent acting pursuant to a valid healthcare power of attorney can suffice)
The patient's spouse if not legally separated
An adult child of the patient
An adult or minor parent for his or her child patient
The patient's sibling
The patient's other ascendants or descendants
NEW: A friend as an option. If the listed persons aren't available or don't exist, a friend may make decisions regarding the patient's medical care if the friend wants to be involved and is familiar with the patient's healthcare views and desires. If the patient is a minor, any guardian or other person standing temporarily as a parent may consent for the minor patient. If the patient has a developmental disability, capacity to consent is presumed unless otherwise judicially determined. When consent cannot be given, an interdisciplinary team of qualified persons1 or, if unavailable, an ad hoc team of interested parties2 may decide.
NEW: Healthcare provider as a last resort. To use this last resort, the law requires a good faith effort and reasonable measure to find people with higher priority on the list. The search does not need to be exhaustive. The law also requires documentation of an unsuccessful search for medical directives. When no authorized persons, including a friend, can be found through a reasonable search, Louisiana law allows the healthcare provider to make the medical decisions. However, there are strict requirements. The healthcare provider must document what care is needed and why treatment is necessary without undue delay. A second physician must confirm the decision and document the agreement after a personal examination of the patient.
Risk Management Consideration: Proper Documentation
Document into the patient record the absence of any advanced directives, including the time and date the registry was accessed. Check the Louisiana Secretary of State's Living Will Registry for any potential declarations, living wills or other medical directives the patient may have filed. If known, look under other names the patient may have used when registering the declaration.
Document in detail your efforts to find an authorized person on the list. If leaving a message, avoid divulging private health information to protect the patient's privacy. Provide only enough information for the person to return the call, such as the name and title of the caller, and a call back number to an official business line. Note how each attempt was made, including the date and result of each contact.
Contact the patient's primary care physician or any healthcare provider the patient has visited in the last 6 months. Remember that any information known to the healthcare provider –such as documentation of the patient's most recent healthcare visits – that could lead to names of authorized persons should be used to identify an authorized consentor.
Remember other best practices for obtaining consent. Prior to all interactions with an authorized person, be sure to reasonably confirm the identity of the person. The law allows consent to treatment to be given verbally or otherwise, as long as there is documented evidence to support that consent was validly obtained.
Emergencies are a different matter. In some cases, there is no time to find someone to consent, and the patient will be significantly harmed by a delay while searching. In that circumstance, it is legally permissible to do what is in the best interest of the patient based on the legal principle of implied patient consent.
Contact the LAMMICO Risk Management and Patient Safety Department at 504.841.5211 for more information on obtaining authorized consent on behalf of a patient.
1. La. R.S. 40:1159.4 (A) (11). See also La. R.S. 28:451.2.
2. La. R.S. 40:1159.4 (A) (12).