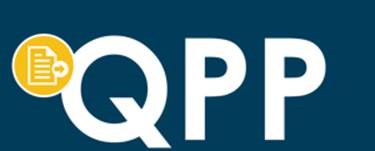 How to calculate your Quality score in 2019
This is not a mistake! The 2019 MIPS Composite Score is the sum of four different performance categories.

For most providers, Quality is worth 45 percent of the 100 available points. But in order to earn the full 45 points, an Eligible Clinician (EC) or group must earn 10 points on six measures or 60 Quality perfomance score points. (NOTE: This is not relevant for larger groups submitting via the CMS WebInterface). Here is how 6 x 10 = 45 works.
1. Each Quality measure is scored based on the actual performance of the provider. The score is calculated by comparing the number of activities that meet the performance for a given measure (numerator) to the number of patients who were eligible for that measures (denominator) as defined by the measure specifications for that particular measure. Measure specifications differ by collection type:
Claims
MIPS CQM (formerly called registry measures)
QCDR
2. Each Quality measure can earn an EC or group between three and 10 points if the measure has an established benchmark and meets data completeness criteria by being reported on:
at least 20 patients, AND
at least 60 percent of the eligible cases (as defined by the denominator of each measure)
If a measure does not have a benchmark, or does not meet the data completeness criteria above, small practices (less than 15 providers) will earn three points per measure and larger groups only one point per measure.
3. The quotient (numerator/denominator) calculated for each Quality measure in #1 above is used to derive a point value from the Benchmark Tables created by CMS. The benchmark point value will vary by collection type.
4. ECs and groups are encouraged to report more than six measures, but only the highest six scores calculated from the benchmark tables are added together to get the Total Quality Achievement points.
5. Some Quality measures may have bonus point(s) added to their benchmark point value.
Additional outcome patient experience earn two points each
Additional high priority measures earn one point each
Measures submitted via an EHR (end to end reporting) earn one point each
Opioid related measures earn one point each
6. Solo practitioners and small practices (15 or fewer providers) are awarded six additional bonus points. These "small practice" points are added to the Total Quality Achievement Points (#4) and bonus points (#5).
7. The sum of all of the Quality Achievement points, bonus points and small practice bonus points are divided by the total number of possible points for that eligible provider or group. For most practices that denominator will be 60.
Practices of over 16 providers that have a case minimum of 200 patients may also be scored on the All Cause Readmission Rate. The measure score is derived from administrative claims and will be calculated by CMS. It will count as the seventh measure. Practices eligible for the All Cause Readmission measure calculation will have a denominator of 70.
8. If the group or clinicians' Quality score in 2019 is better than their Quality score in 2018, an additional bonus of up to 10 points is added to the value in #7.

This Total is the 2019 Quality Performance Score for the provider or group.
9. The 2019 Quality Performance Score is multiplied by the Quality category value of 45 percent to get the total number of Quality points that will be part of the MIPS composite score for that EC or group.
However, the value of Quality performance category may be more than 45 percent!
If an EC or group does not have any attributed Cost score, then they will have a Quality weight of 60 percent.
If an EC or group has their Promoting Interoperability category re-weighted, their Quality score will be valued at 70 percent of the MIPS Composite Score, not 45 percent. (The Quality Performance Score for this EC or group would be multiplied by 70%.)*
If that same EC or group does not have an attributed Cost score, then the value of Quality in their MIPS Composite score will be 85 percent instead of the 70 percent or 45 percent described above. (The Quality Performance Score for this EC or group would be multiplied by 85 percent.)

*Reweighting is automatic for special status providers and groups or for providers who meet the criteria and file for the Promoting Interoperability Hardship Exception.
There you have it! For 2019, in the Quality Payment Program Merit-based Incentive Program Quality Category:
6 X 10 = 45!
Remember …
You don't have to have an EHR to avoid a penalty or earn a positive adjustment or bonus.
It does not cost you any money to submit data.
You can now check your 2019 eligibility on the QPP website!
If you are an eligible clinician, a LAMMICO insured and have not already implemented a process for capturing or reporting MIPS data in your practice, contact LAMMICO and let us help you! If you already have a MIPS process, we can be an additional resource and discuss options regarding MIPS. There is no charge for our consultation. These services are provided to you because you are a LAMMICO insured.
Participation in the Quality Payment Program may also help you mitigate your malpractice risk through tracking and improving quality care (Quality measures), increasing patient engagement and satisfaction (Improvement Activities) and improving communications using secure electronic transmissions between providers and with patients (Promoting Interoperability).
Contact LAMMICO Practice Management Specialist, Natalie Cohen, MBA, MHA, at 504.841.2727 or ncohen@lammico.com.