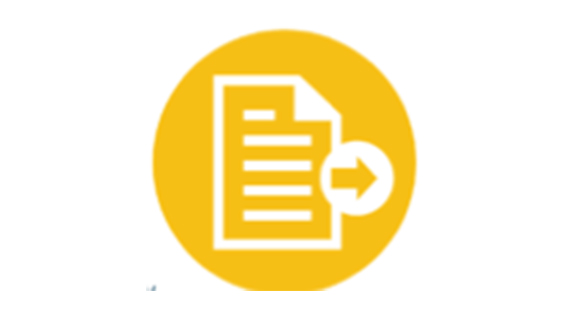 There is still time to collect data and submit/attest for 2018 and avoid a 5% Medicare penalty. All you need to avoid the penalty is 15 points! Reporting can be done at no cost and without disruption to your patient flow, and you do not have to have an EHR.
LAMMICO Practice Solutions can help our insureds select measures or activities and develop a plan. It can be as simple as one phone call.
2018 Feedback Available
Quality data for 2018 is now available for review. Eligible clinicians and small groups who have submitted Quality data via claims can log in to the QPP.CMS.gov portal using their EIDM account to check their performance and see their payment adjustment for 2019. (Click here to apply for an EIDM account.)
CMS has also created a scoring resource for 2018 to help providers analyze their MIPS data.
2017 Scores
The 2017 Performance Scores and 2019 Payment Adjustments are available through the QPP portal. If you checked your scores earlier in the year, please re-check them. The targeted review process yielded more qualified participating physicians, so many of the positive payment adjustments have been scaled back. The highest payment adjustment for clinicians and groups scoring 100 was 2.02%. With the new calculations, the adjustment has been reduced to 1.88%.
2019 Rules Expected Soon
The Final Rule detailing the requirements and changes to the Quality Payment Program for 2019 is expected to be finalized in the next two weeks. Keep an eye on your emails for a special edition of Practice Solutions eNews highlighting the changes.
Important Dates
December 31, 2018
Performance Year 2018 Ends
Virtual Group Election Period Ends
A virtual group is a combination of two or more TINs who are MIPS eligible clinicians that elect to form a group for a MIPs performance year. In order to participate in MIPS as a virtual group for the 2019 performance period, a virtual group election must be made prior to the start of performance period and can't change during the performance period.

PI Hardship Exception Applications Due
Using a certified EHR is required for participation in the Pro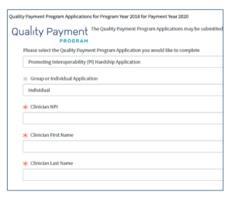 moting Interoperability performance category. Eligible clinicians and groups may qualify for a reweighting of their Promoting Interoperability performance category if you meet the criteria below:
MIPS-eligible clinicians in small practices
MIPS-eligible clinicians using decertified EHR technology
Insufficient Internet connectivity
Extreme and uncontrollable circumstances
Lack of control over the availability of CEHRT
January 2, 2019 - April 2, 2019 - Submission Window for Year 2018
There is no charge for our consultation. These services are provided to you because you are a LAMMICO insured. Participation in the Quality Payment Program can also help you mitigate your malpractice risk through tracking and improving quality care (Quality Measures), increasing patient engagement and satisfaction (Improvement Activities) and improving communications using secure electronic transmissions between providers and with patients (Promoting Interoperability).
Contact LAMMICO Practice Management Specialist, Natalie Cohen, MBA, MHA, at 504.841.2727 or ncohen@lammico.com for more information and for a personalized consultation to help you avoid a penalty!
This is not legal or financial advice, and is not intended to substitute for individualized business or financial judgment. It does not dictate exclusive methods, and is not applicable to all circumstances.