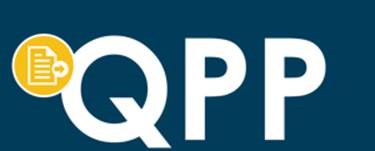 1. QPP 2018 Final Scores are Available!
If you submitted 2018 Merit-based Incentive Payment System (MIPS) data, you can now view your performance feedback and MIPS final score on the Quality Payment Program website.
Individual clinicians and representatives of APM Entities will also be able to access performance feedback directly on the Quality Payment Program website using their HARP account.
CMS has created a new QPP role that lets individual clinicians access MIPS performance feedback for all of their practices, virtual groups, and APM Entities. For more information please review the Connect as a Clinician document in the QPP Access User Guide.
2. MIPS Targeted Review
MIPS eligible clinicians, groups, and virtual groups (along with their designated support staff or authorized third-party intermediary), including APM participants, may request CMS to review the calculation of their 2020 MIPS payment adjustment factor(s) through a process called targeted review.
If you believe an error has been made in your 2020 MIPS payment adjustment factor(s) calculation, you can request a targeted review until September 30, 2019.
For more information about how to request a targeted review, please refer to the 2018 Targeted Review Fact Sheet and the 2018 Targeted Review FAQs.
3. QPP Available Resources
The Resource Library for the QPP on the CMS website is the hub for information on MIPS, APMs, performance categories, scoring methodologies and all things MIPS. Providers should check it often. Recently some new resources have been published.
LAMMICO has a QPP resource for you too! You can watch our May 7, 2019 webinar, QPP Year 3: Turning Up the Heat, for an overview of the QPP and a guide for 2019 participation.
4. QPP Information - coming soon!
The Promoting Interoperability Hardship Exemption application is not yet available on the QPP website. Once the application is posted, eligible clinicians and groups should have until December 31, 2019, to submit their application.
The Opt-In process for clinicians and groups who are exempt from MIPS, but meet at least one of the three eligibility thresholds has not yet been published.
Participation in the Quality Payment Program may also help you mitigate your malpractice risk through tracking and improving quality care (Quality measures), increasing patient engagement and satisfaction (Improvement Activities) and improving communications using secure electronic transmissions between providers and with patients (Promoting Interoperability).
If you are an eligible clinician, a LAMMICO insured and have not already implemented a process for capturing or reporting MIPS data in your practice, contact LAMMICO and let us help you! If you already have a MIPS process, we can be an additional resource and discuss options regarding MIPS. There is no charge for our consultation. Contact LAMMICO Practice Management Specialist, Natalie Cohen, MBA, MHA, at 504.841.2727 or ncohen@lammico.com.