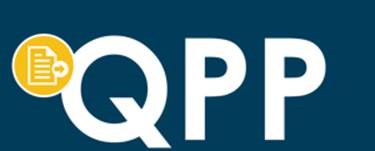 Practices don't need an EHR to avoid a 7% penalty!
Promoting Interoperability (PI) is the latest rendition of the Meaningful Use program. The PI performance category, one of the four performance categories in the Quality Payment Program, rewards providers for employing and utilizing EHR technology in their practices. In the 2019 performance year, PI counts for 25% of the total MIPS composite score.
However, eligible clinicians and groups may apply for a re-weighting of the PI category, and those 25 points would be allocated to the Quality category.

Some MIPS eligible clinicians are considered Special Status Clinicians and will automatically have their PI Category weighted to 0. These clinicians include:
Physician assistants
Nurse practitioners
Clinical nurse specialists
Certified registered nurse anesthetists
Physical therapists
Occupational therapists
Qualified speech-language pathologists
Qualified audiologists
Clinical psychologists
Registered dietitian or nutrition professionals
Hospital-based, ASC-based and non-patient facing clinicians/groups
Eligible clinicians and groups can submit a Quality Payment Program Exception Application based on one of the following reasons:
Clinicians in small practices
Clinicians using decertified EHR technology
Insufficient Internet connectivityExtreme and uncontrollable circumstances
Lack of control over the availability of CEHRT
If an eligible clinician or group submits an application, but later reports PI data, the data submission will negate the exception application.
Applications must be submitted by December 31, 2019.
A CMS resource describing the PI exception can be found here.
Remember …
You don't have to have an EHR to avoid a penalty or earn a positive adjustment or bonus.
It does not cost you any money to submit data.
If you are an eligible clinician, a LAMMICO insured and have not already implemented a process for capturing or reporting MIPS data in your practice, contact LAMMICO and let us help you! There is no charge for our consultation. If you already have a MIPS process, we can be an additional resource and discuss options regarding MIPS. These services are provided to you because you are a LAMMICO insured.
Participation in the Quality Payment Program may also help you mitigate your malpractice risk through tracking and improving quality care (Quality measures), increasing patient engagement and satisfaction (Improvement Activities) and improving communications using secure electronic transmissions between providers and with patients (Promoting Interoperability).
Contact LAMMICO Practice Management Specialist, Natalie Cohen, MBA, MHA, at 504.841.2727 or ncohen@lammico.com.
This is not legal or financial advice, and is not intended to substitute for individualized business or financial judgment. It does not dictate exclusive methods, and is not applicable to all circumstances.